Roca Restaurant
In the midst of the vibrant city of Berlin, ROCA is a relaxed haven offering the best in contemporary, Mediterranean dining.  Fresh colors and natural, sustainable materials form a tasteful interior for our dining room, while the terrace opens out onto the street for al fresco dining.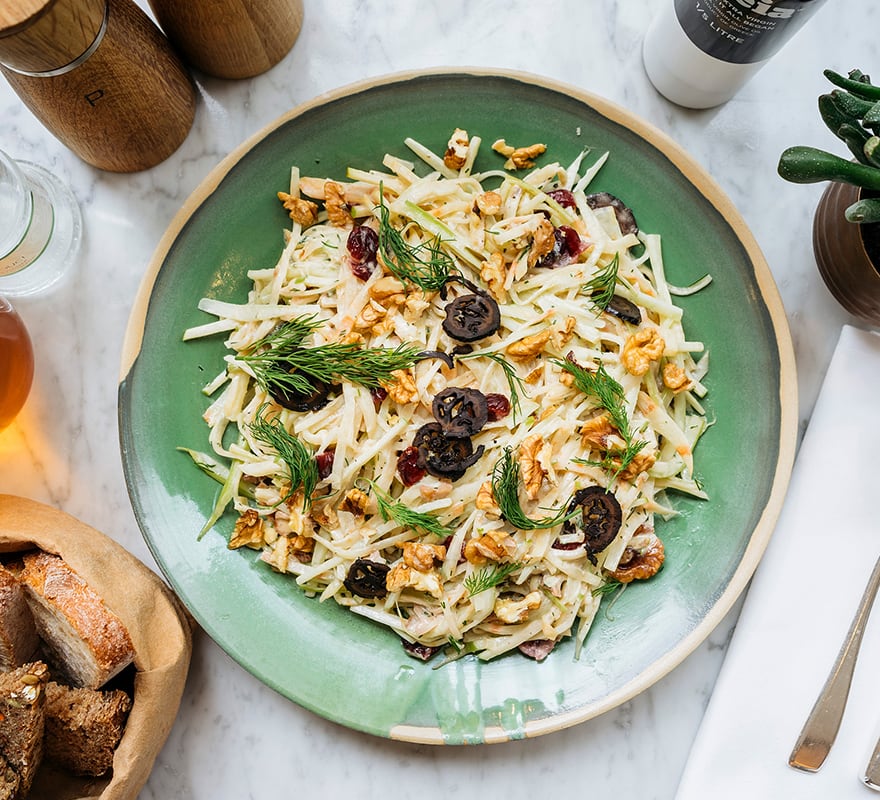 MODERN MEDITERRANEAN CUISINE
Featuring light, seasonal Mediterranean cuisine, with something to satisfy every gourmet fan, and a warm, inviting ambience, Roca is the ideal location for lunch and dinner.
Make a Reservation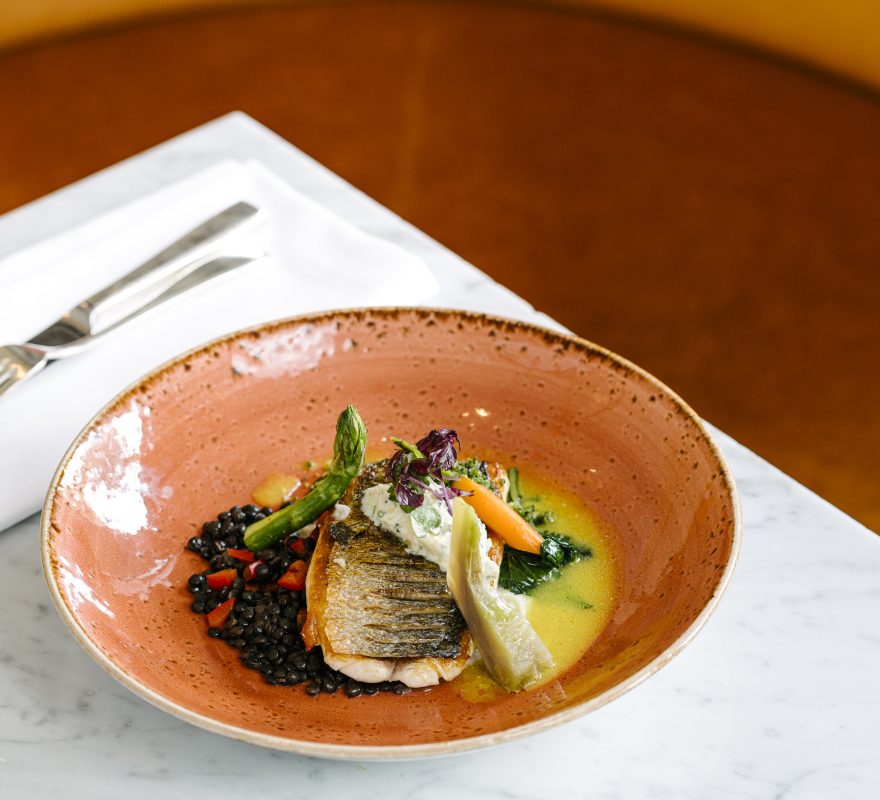 ROCA LUNCH SPECIAL
Sit back and indulge in our ROCA Lunch Special – the culinary highlight of your workday: Compose your menu (€20.50) individually by selecting your favourites from the variety of delicious Mediterranean salads and the Daily Special. We will top the menu off with a bottle of water. Weekdays from 12 PM to 3 PM.
Opening Hours
From 10 a.m. till 9 p.m.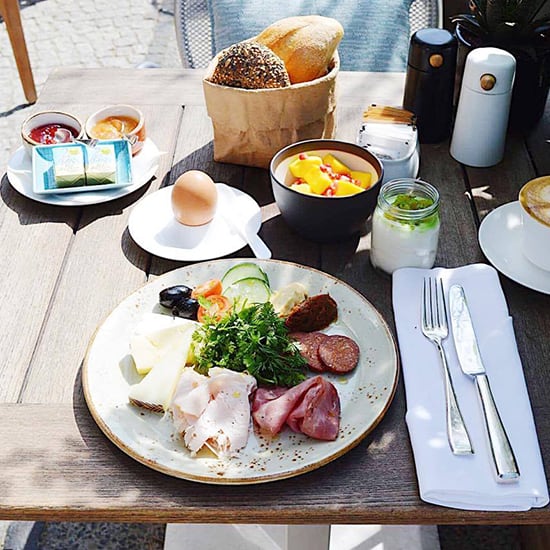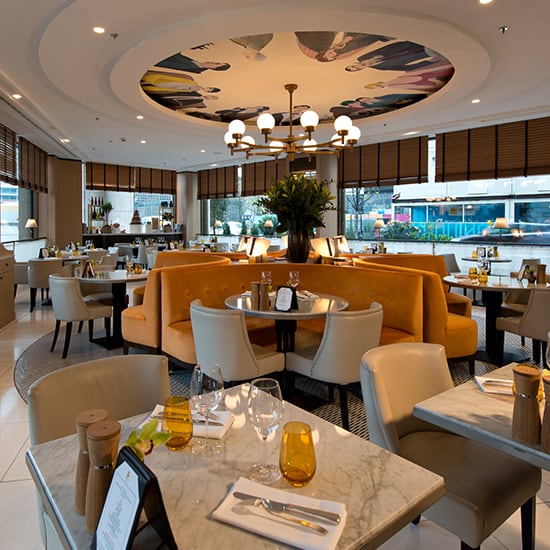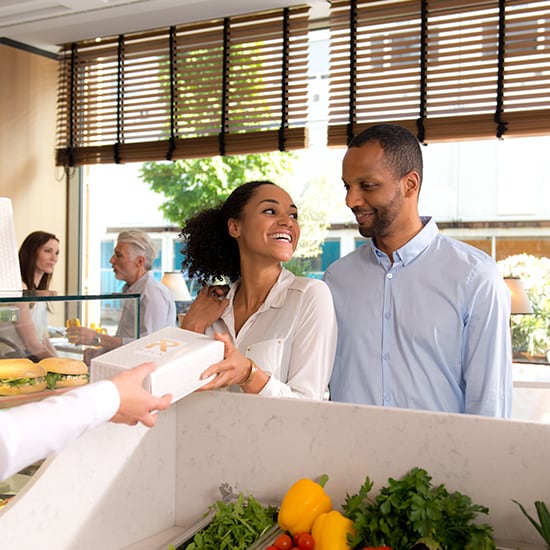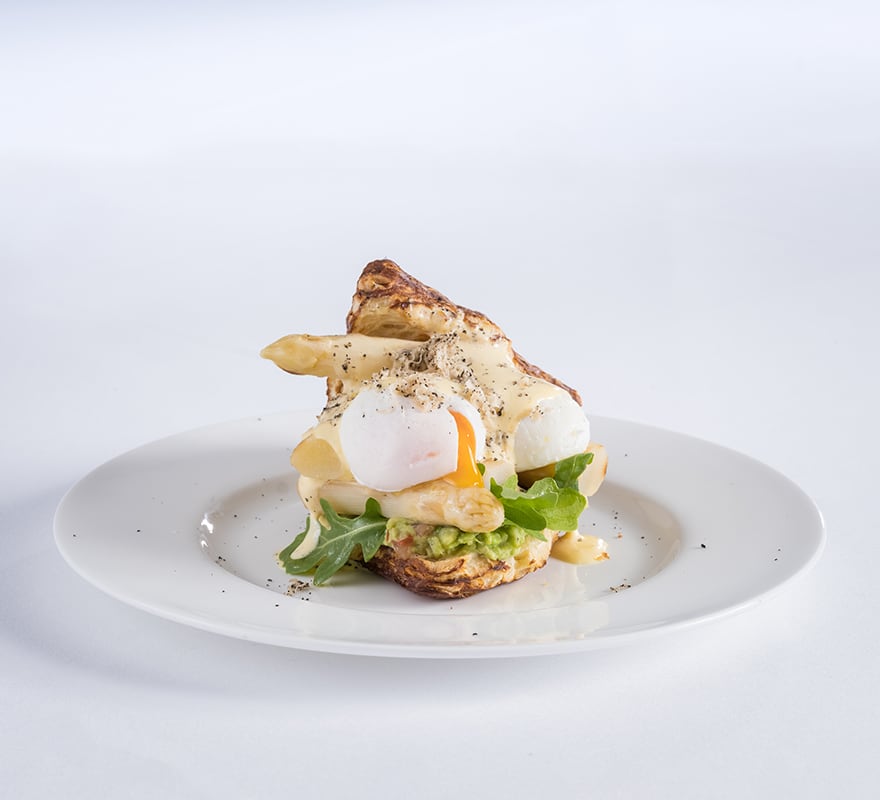 Roca Breakfast
The all-day 'Champagne & Eggs' breakfast feast, is prepared artfully and vividly featuring tasty Avocado toast, adorned with saffron-scrambled eggs, chard, and goat cream cheese, or the salmon tower, served on an irresistible pretzel dough croissant.
The sweet-toothed may indulge in a tempting French toast with fresh fruits, feast on a stack-load of mouth-watering, fluffy blueberry pancakes, or savor granola cereal with greek yoghurt, blueberries and saffron pear.
The Taste of Waldorf - With a Berlin Twist
Eggs Benedict
First created by Chef Oscar Tschirky, the dish was first put on the menu at the original Waldorf New York in 1894.
Red Velvet Cake
The silky sweetness of a red velvet cake can't be beaten, and the eye-catching, mouth-watering dessert has been beloved since the 1930s. This was the time to shine for the sweet new invention by the Waldorf Astoria New York that has won the hearts worldwide ever since.
Waldorf Salad
Invented by Chef Oscar Tschirky at the original Waldorf Astoria New York in 1896, the dish is now one of the world's most popular salads.