High Tea with a View
Located on the 15th floor, the relaxed atmosphere of The Library is perfectly suited for reading and relaxing while epic vistas are constant companion. Take your seat and enjoy epic vistas as we create an unforgettable high tea with True Waldorf Service.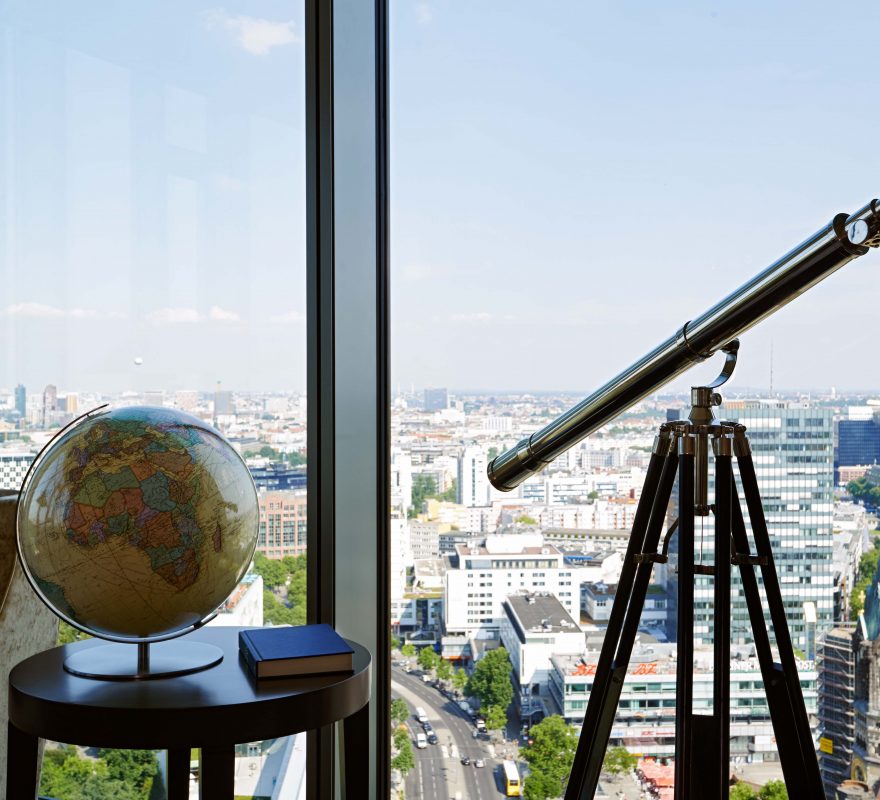 Important Update- Re-Opening
We can't wait to welcome you again at "The Library", since it opens its doors in july. Every Saturday and sunday from 2-6 pm you can enjoy the High Tea ceremony.
On Fridays and Saturdays from 6-11 pm you can enjoy a wonderful bar atmosphere while looking down on the city and watching city lights.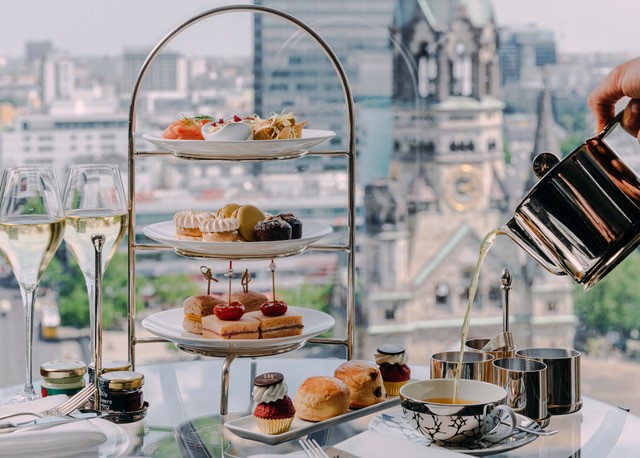 Experience the True Waldorf Service
The Library with epic views over Kaiser Wilhelm Memorial Church and the city offers everything you need to unwind: While you are sitting back in one of the cosy armchairs our team will surprise you with "True Waldorf Service": The exclusive High Tea experience combines a luxurious arrangement of freshly prepared delicacies with the finest quality teas from TWG.
High Tea: 40€ per person/ 48€ including Champagne
You can now enjoy something very special: Our "Ladies High Tea" with a glass of bubbly Champagne or the "Gentlemen High Tea" with the delicious Yves Royal cocktail (Earl Grey | Cassis | Cognac | Lemon Sherbet | Champagne).
Opening hours:
Fridays from 6 pm to 11 pm
Saturdays from 2 pm to 11 pm
Sundays from 2 pm to 6 pm *New