All-Day Breakfast Feast
Inspired by the legendary New York tradition renowned for its famous brunch, Waldorf Astoria Berlin introduces one of the city's most seductive breakfast options.
Champagne & Eggs
As the birthplace of iconic culinary inventions such as Eggs Benedict, ROCA restaurant offers an array of savory and sweet breakfast creations, accompanied by exquisite Champagne.
We are back on October 3rd 2020. New menu follows soon.
Saturday and Sunday:
11 am – 4 pm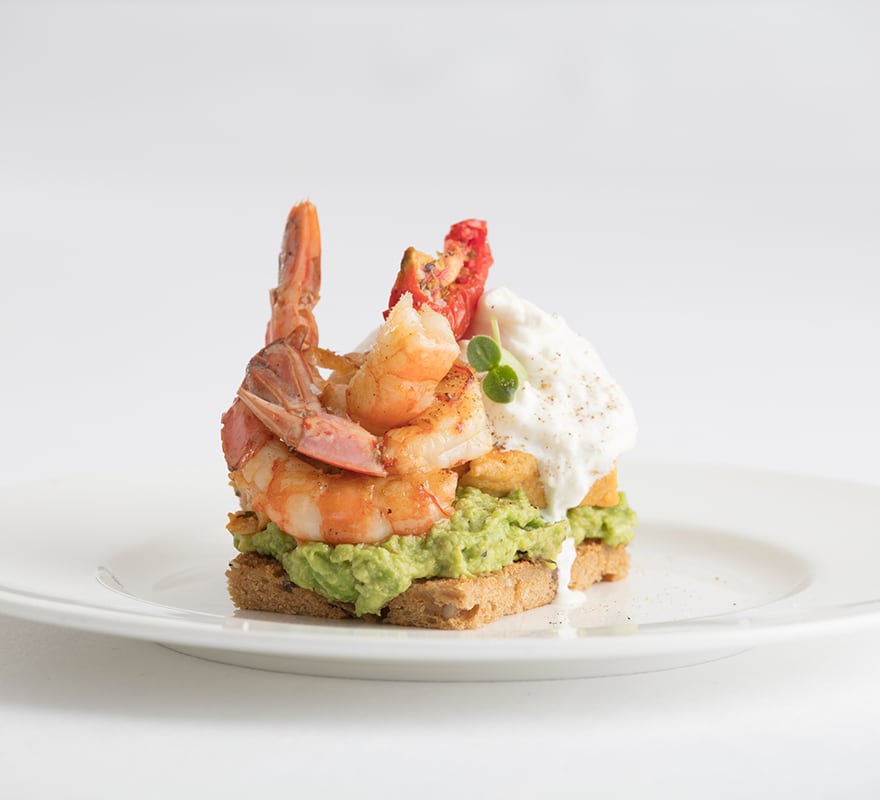 BOOK YOUR EXPERIENCE
From avocado toast with saffron-scrambled eggs, chard, and goat's cream cheese to blueberry stacked pancakes, you're spoiled for choice.
Select from the a la carte menu offering both sweet and savory delights, choose one of each and then complement with Champagne:
Add a glass of Champagne – 37€ per person
With unlimited Champagne – 69€ per person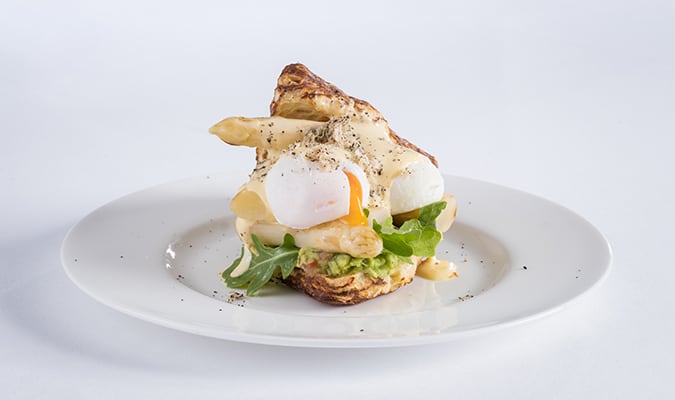 SAVORY BREAKFAST
Eggs Benedict:
New York style with pastrami
Benedict ROCA with chorizo and saffron
Lobster Deluxe with caviar
Benedict asparagus with truffle and avocado
Omelettes:
Avocado and seasonal vegetables
Avocado and wild tomatoes
Spinach and croissant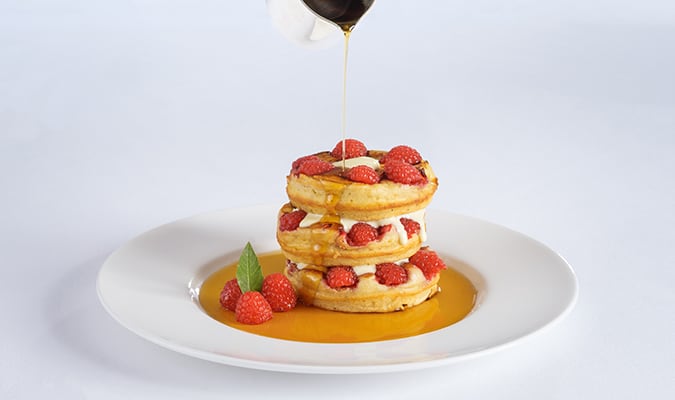 SWEET BREAKFAST
ROCA French toast: served with fresh banana and cranberries

Blueberry pancakes

ROCA waffles: staked and served with vanilla and buttermilk

Waffles with fresh fruit and macadamia nuts

Granola muesli with natural yogurt and blueberries